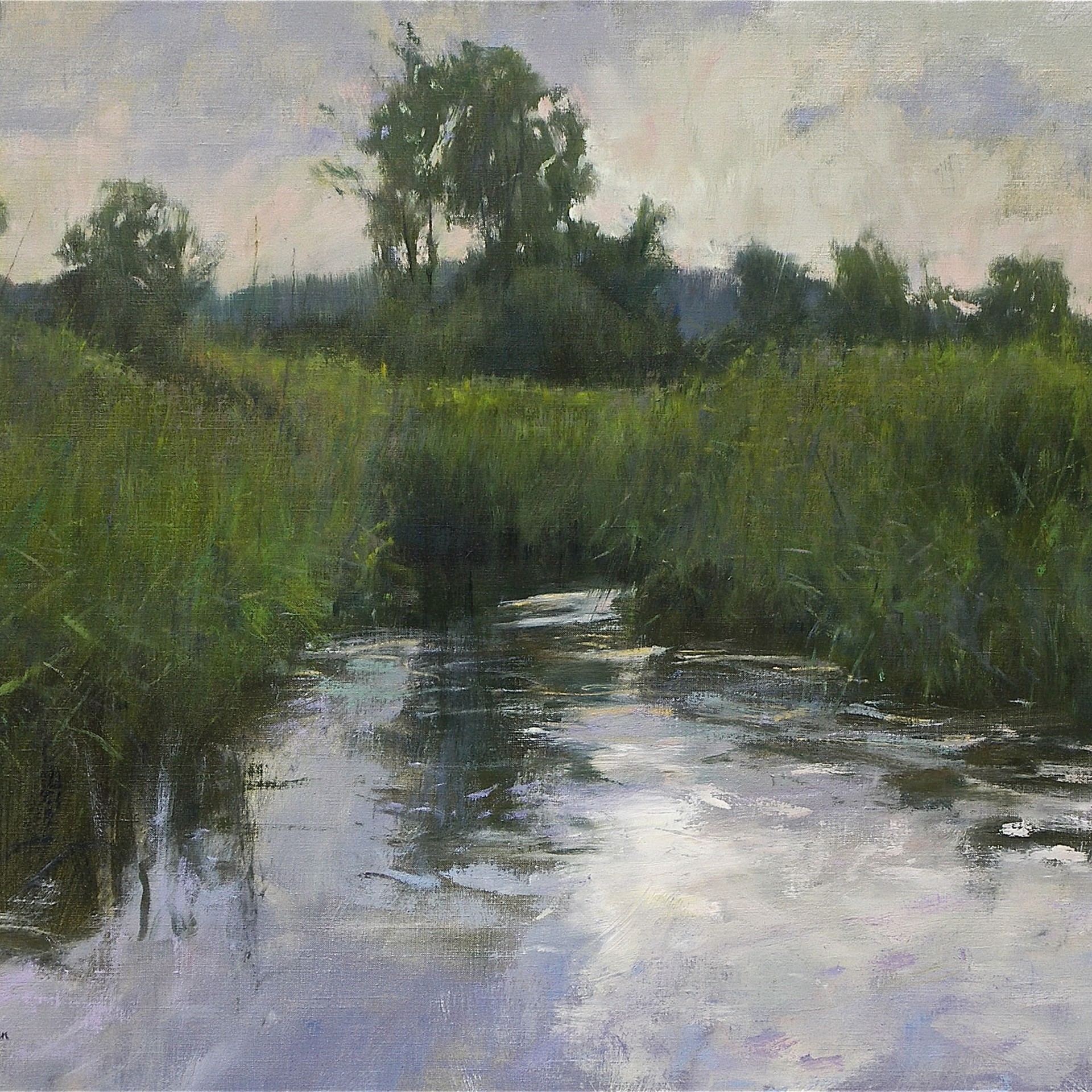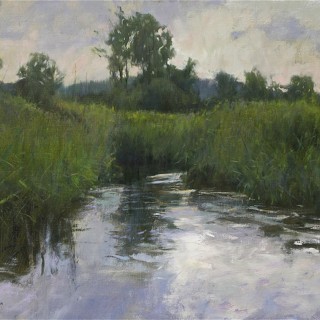 Curtis Hanson (1949 - 2017) was one of the foremost painters who could truly capture the imagery of New England. His deep love of nature and New England landscapes led him to create breathtaking artwork. With the eye of a naturalist, Hanson imbued his realistic plein air views with emotional richness and a deeply felt atmosphere.
Curtis began his journey as an artist at Fort Wright College in Washington State. He studied under Charles Palmer and Stan Taft, laying the foundation for his life's work inside the classroom and outdoors on the many fishing expeditions the three would take. His path would take him to New York City where he would inhale the essences of the Barbizon School paintings and find shelter in the work of George Inness. From New York, he moved to Boston where he studied for three years in the atelier of Ives Gammell. Gammell had trained with William Paxton, who like the other Boston painters of Paxton's time, studied in Paris when both academic and impressionist painting styles were at their height. The artist regards those years as a time when his work gained its technical foundation.
Hanson was profoundly influenced by his childhood in Washington State, which fostered his love for the outdoors, and fondly recalls "...my mother's garden, and our summers at the lake cabin." In 1979, Curt settled in Northwestern Connecticut, where he continued to pursue an ever deepening relationship with art and nature.
"In 2001 I took over an old Church in Cornwall Hollow, Connecticut. Most all of the subject matter comes from right out the 16 foot windows of this old building. The Tonalist painter Ben Foster who died in 1925 worked right here and his motifs can still be seen here in the hollow. Tonalism is the best description of what I do today. Realism and Impressionism also lay the foundation for what my work is built upon. The most important influence on my work comes from George Inness. Back in 1984 I named my son Inness. George Inness's work first hit me in New York when I moved East from Washington State and to this day, has never left me."
He has exhibited at the National Academy of Design, NYC, and all important Connecticut venues. He has participated in numerous group shows and is represented in prestigious corporate collections, including Stanley Tool World Headquarters, New Britain, CT, as well as distinguished private collections. His paintings are highly sought after by art collectors from around the world.
Read More
Click on the paintings to enlarge