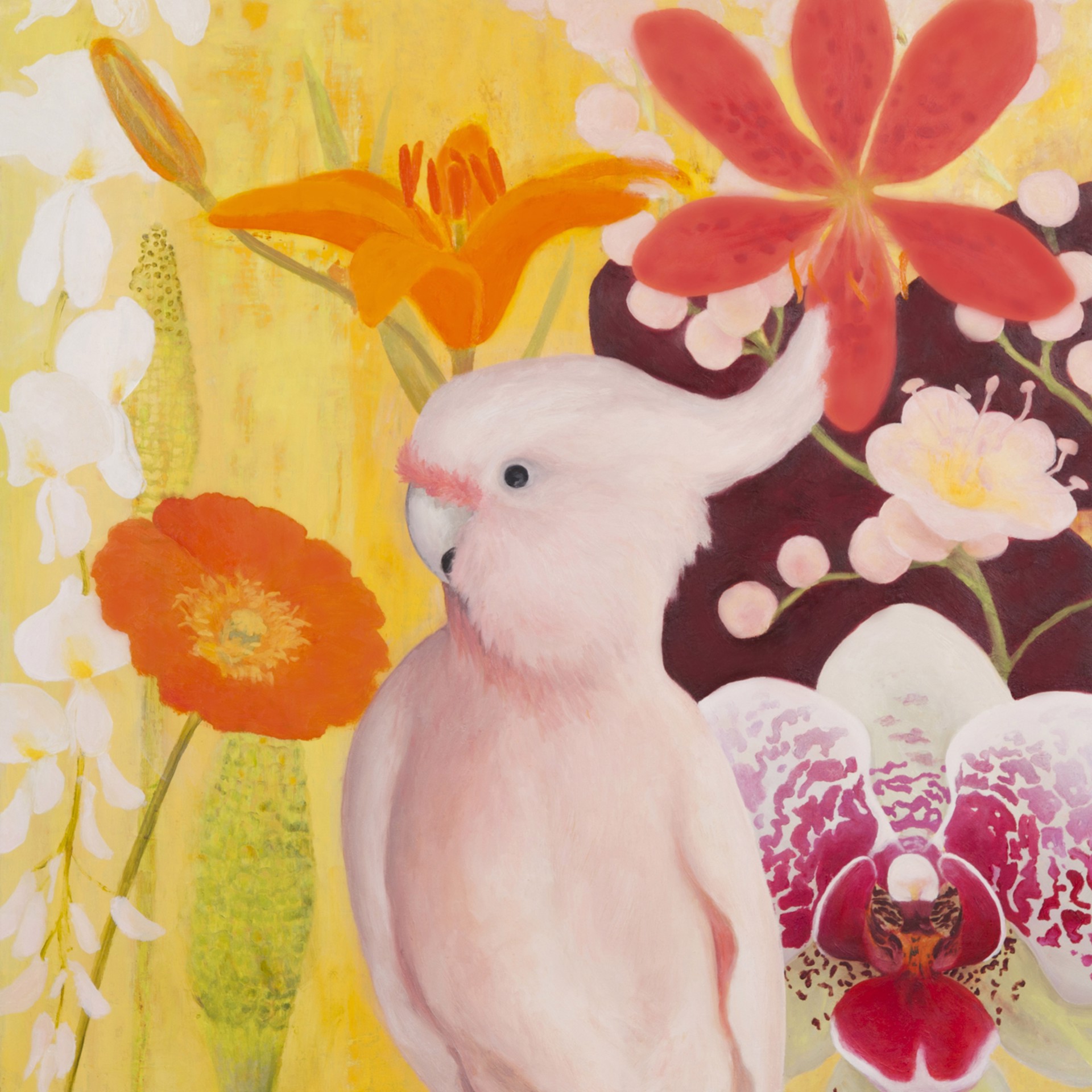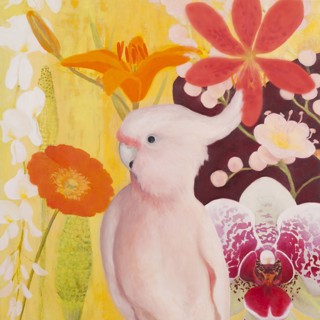 Laurie Flaherty was born in 1966 and grew up in Columbus, Indiana, where she spent much of her time drawing and exploring the natural world. After graduating in 1991 from the University of Pennsylvania as a Fine Arts Painting major, she began her career making large abstract oil paintings. Her work began to shift toward representation when she was invited to lead painting retreats in Maine. Frequent trips to Brazil led to a body of work focusing on bromeliads, while the next phase of her work concentrated on more complex interactions of patterned plants and birds. Currently, she's working on a series of pollinator and native plants to spotlight rewilding and biodiversity.
She is a recipient of the Connecticut Commission on Culture and Tourism Artist Fellowship. Her work can be found in private collections worldwide and public collections nationally. Laurie has shown her work in the eastern United States at Kathryn Markel Gallery in New York and Soprafina Gallery in Boston.
"My work finds its source in my immersion in the natural world. With nature as my guide, my paintings are both outward and inward looking. Elements from the natural world become metaphors for the inner world of thought and emotion. It is my goal to create paintings that show the brilliance of nature while revealing the human experience. While initially my gardens and paintings focused on celebrating what is dazzling in the natural world, in recent years, my intent is to create an environment focused on sustaining life. Both gardens and painting share the same effort to spotlight native plants and biodiversity, to restore and rewind.
Read More
Click on the paintings to enlarge