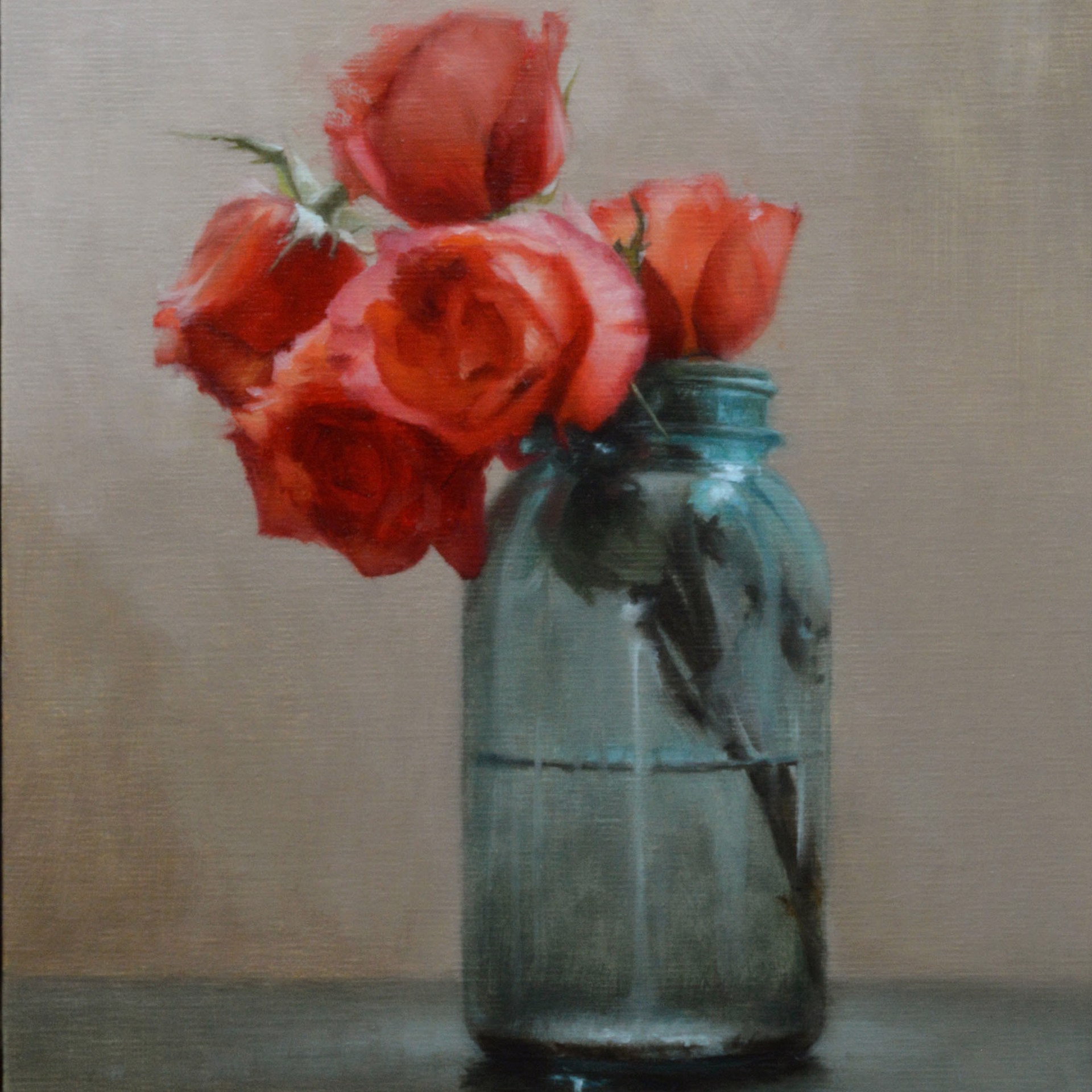 Lisa is a realist painter living outside Chicago, Illinois. "To me, every painting is a conversation with the viewer. I like to employ primarily realism, but also abstraction and decorative elements in order to direct the conversation in subtle ways. My ultimate goal is to leave the viewer feeling intrigued and satisfied."
Lisa graduated from the Illinois Mathematics and Science Academy in Aurora, IL, in 1989. She studied painting and sculpture at the University of Illinois at Urbana Champaign, and also with nationally-known artists Graydon Parrish and Jeremy Lipking.
She formed her style through the tireless study of traditional masters over decades of work. Her influences include Sargent, Klimt, Mucha, Waterhouse, and Fantin-Latour, as well as modern masters Seaton, Uribe, Kassan, and Lehman. A mother of five daughters, Gloria's work is at once feminine and timeless. "Painting is an obsession that never seems to wane, because it's about the beauty and poignancy of life's fleeting experience. I can never tire of it."
Read More
Click on the paintings to enlarge