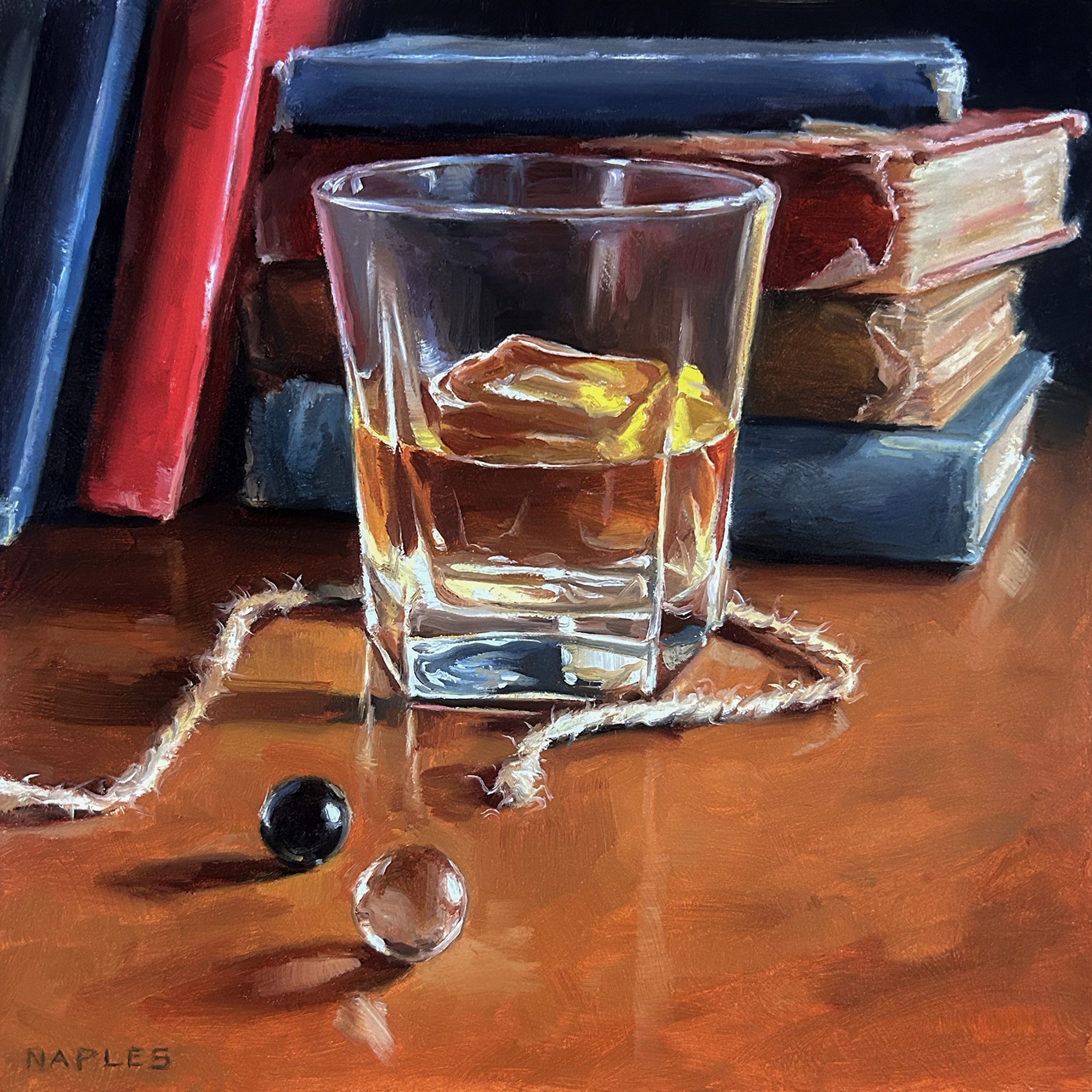 Michael Naples is a painter from Wheaton, IL (Chicagoland). He earned his BFA degree from the American Academy of Art in Chicago. In 2001, he was accepted into the Society of Illustrators and published in their annual.
For the next decade, he focused on illustration jobs, murals, and painted numerous commissioned portraits for people all over the US. It wasn't until August 2006 that he found his passion for oils. It was almost love at first stroke. Having worked exclusively in graphite up to this point, it was exhilarating getting into color and spreading paint around in a lively manner.
Since that time, Michael's paintings have been purchased by collectors from all over the world including 18 countries and every state in the US. He has had many articles published about his paintings and he was a finalist in the Blue Moon Juried Art Competition held at the Museum of Contemporary Art in Chicago in 2008.
Michael has self published a book entitled "SQUARED" which features a 'best of' collection of his square works. This book shows off the diversity in subject matter and the detailed brush strokes put into each painting.
Describing his work, Michael says:
"When visualizing a painting, I try to bring interest to simple, everyday objects. Whether it's a simple fruit composition or a complex scene of chrome and glass, I model each subject with bold, lively brushstrokes and rich colors."
When Michael is not behind the easel, he enjoys spending time with his beautiful wife and 3 young daughters.
AWARDS:
Accepted in the Society of Illustrators and published in their annual - 2001
Honorable Mention in the Naperville Art League Juried Show - 2006
Finalist in the Blue Moon Juried Art Competition. The finalist show was held at the Museum of Contemporary Art in Chicago - 2008
Read More
Click on the paintings to enlarge