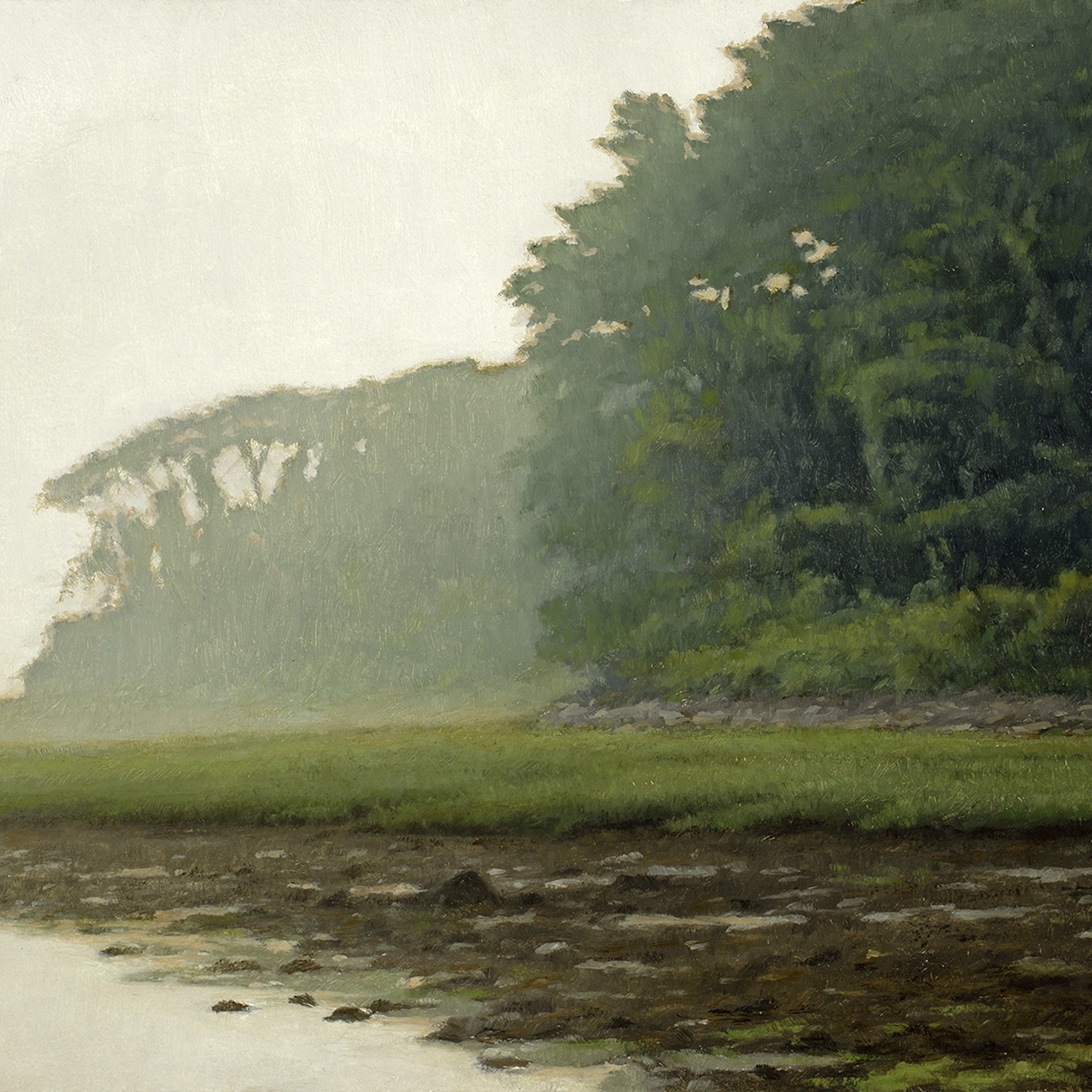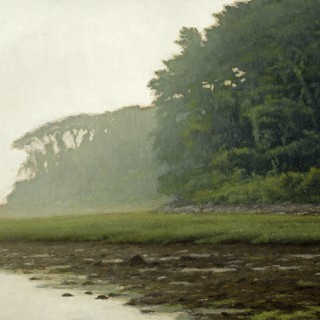 Connecticut artist Peter Bergeron has been painting since early childhood, inspired by the classic television instruction series "You Are an Artist" hosted by Jon Gnagy. Peter's formal art training began at the Paier School of Art in Hamden, CT, studying illustration, where he defined his beginning career as a representational painter.
In the 1980s, he became an illustrator with Medical Marketing Media Magazine in Ridgefield, Connecticut. Eventually, he turned to large scale painting and like artist James Rosenquist before him, working as a billboard painter creating giant images of hamburgers, beer bottles, cars and other colorful oversized advertisements.
In 1990, he studied with Frank Covino of Waitsfield, VT, learning the Classical Academic approach to painting; a systematic method that begins with a detailed monochromatic underpainting superimposed with many layers of thinly applied colored glazes. The resulting effect gives an overall luminous quality to the finished painting. This classical academic method is reminiscent of the luminous paintings of the American landscape painters of the Hudson River School such as Albert Bierstadt and Sanford Gifford. Inspired by these realist painters and the atmospheric perspectives they created, Bergeron's paintings have an expressiveness and depth enhanced by his use of glazes.
Peter Bergeron's landscape paintings are reminiscent of the late nineteenth century American landscape painters of the Hudson River School, including John Frederick Kensett, William Trost Richards, as well as the Tonalist painters of that period. Like these older masters, he has an eye for natural effects. Bergeron imbues his canvases with light in such a way that he is able to transport the viewer not only to a specific location, but to reveal that place at a unique moment in time. His work hangs in many collections throughout New England and the U.S. He currently resides in Redding with his family.
In December 2018, Peter received Best in Show at the Annual Juried Exhibition at the Mark Twain Library, Redding, CT.
Susan Powell Fine Art has represented Peter Bergeron since 2008.
Read More
Click on the paintings to enlarge