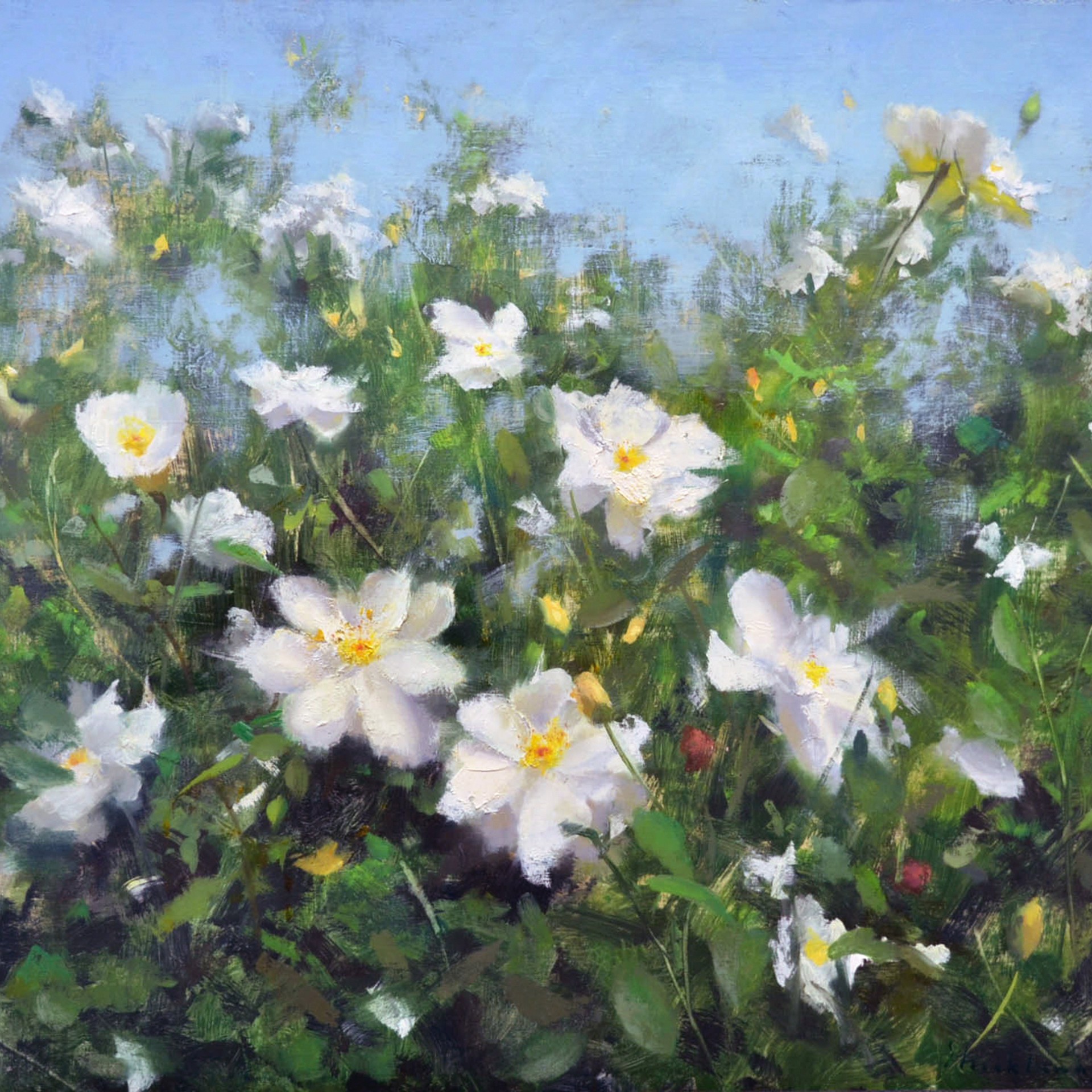 Robert grew up in Toronto, Canada and was born in 1988. His interest in art began in college while he was taking a visual design course. His college offered life drawing classes, and realizing he enjoyed life drawing, he frequented these classes. Here he met other illustrators and animators who introduced him to illustrators like Andrew Loomis, Bridgeman and Vanderpoel. This was the beginning of Robert's art education as he pursued traditional painting. He received a grant from the OAC (Ontario Art Council) to study in the United States. This is where he met and studied with contemporary artists like Daniel Keys, Tim Rees and others in the community. Robert was also inspired by the 19th century impressionists/realists like John Singer Sargent, Sorolla, Zorn, Monet, Ilya Repin, as well as many of the Canadian impressionists like Tom Tomson and the Group of Seven. After studying in the states through mentorship, Robert took several years to develop a unique style and subject that resonated with him. Nature and observation have always been a key part of his work. He spent years working alla prima, as well as painting outdoors in the natural light. That keen observation is what informs his art today. The purposeful, yet loose brushwork is a key characteristic of his painting style as well as his ability to find subtle transitions in color and form.
Robert received an Exceptional Merit Award for his portrait of Sade in the 25th Annual International Portrait Competition, Portrait Society of America, in 2023.
In 2017, he was an emerging artist winner in Best Under 35.
Read More
Click on the paintings to enlarge