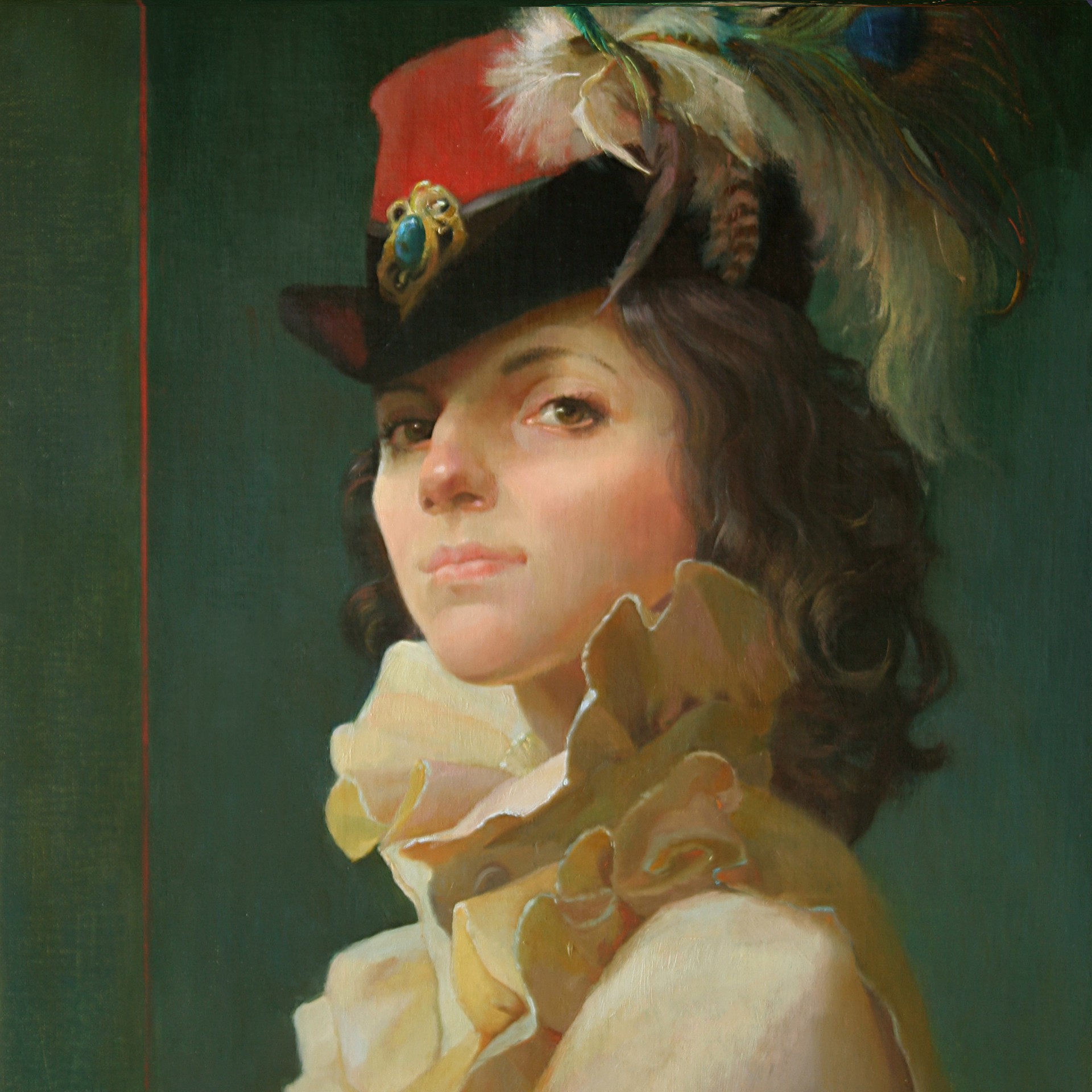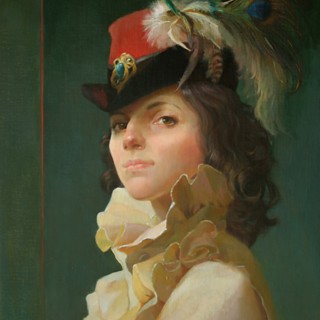 Sandra Wakeen, a nationally and internationally renowned painter and teacher, has pursued a life-long devotion to her art. She began her formal studies at Paier College of Art where she studied with Ken Davies and was awarded the prestigious Ken Davies Award. She later studied at Studio Escalier in Argenton, France, and Forensic Reconstruction with Betty Pat Gatliff in Scottsdale, Arizona, and in Italy. However, it was artists David Leffel and Sherrie McGraw who brought her a whole new way of "seeing" and understanding how closely art and life are entwined.
Sandra has been honored with numerous awards and honors and her paintings can be found in private collections and museums and galleries world-wide.
Sandra was instrumental in creating an artists cultural exchange in Florence, Italy, for American and Italian artists to study, paint and learn from each other. She was awarded a three month residency to study and develop her art further in Florence. The culmination of these efforts resulted in shows in Italy and the United States with inclusion in the "Art of Giovanna Garzoni". The Garzoni Challenge was held in Florence's Pitti Palace with the collaboration of the Uffizi Galleries and the Medici Archive Project.
https://www.youtube.com/watch?v=YOIekcsVkTc

Permanent Collection:
The New Britain Museum of American Art
Florence Griswold Museum
FFAST Museum in Fiesole, Italy
Associazione Culturale Il Palmerino IT.
Private collections in USA and abroad.

Affiliations:
Connecticut Society of Portrait Artists - Regional Representative
Portrait Society of America - Member Show and 6x9 panel artists
Wethersfield Academy for the Arts - Founding member, Atelier Director
Lyme Art Association - Board of Directors - Elected Artist
Connecticut Academy of Fine Arts
Connecticut River Valley Artists
Academic Artist Association
New Britain Museum of American Art - Permanent Collection
Florence Griswold Museum - Permanent Collection

AWARDS AND EXHIBITIONS
2020
Northeast Fine Arts Exhibition - Best in Show - Out of the Deep
Northeast Fine Arts Exhibition - First Place Graphic - Care of the Soul
Art of Giovanna Garzoni - Participation in The Garzoni Challenge - Pitti Palace, Uffizi Galleries and Medici Archive Project
Susan Powell Fine Art - Still life invitational
Academic Artists 70th National Exhibition

2019
Art Renewal Center International Salon Competition - Marquis,"See Me"
Northeast Fine Arts Exhibition, First Place Drawing Award - "We Will Remember"
The Great Marblehead Paint-Out
Susan Powell Fine Art Still Life Invitational
Academic Artists National 69th Exhibition

2018
Academic Artists Association 68th National Show
The Great Marblehead Paint-Out
Group Led Painting Trip to Florence, Italy
Exhibition in Florence, Italy
Susan Powell Fine Art Still Life Invitational
Art Renewal Center International Salon Competition - Finalist Painting

2017
Salmagundi Club National Competition for Non- Member- Certificate of Merit
Academic Artists Association - Excellence Award - 67th Annual National Exhibition
Three Month Residency - Florence, Italy
July - Willamette Valley Lavender Paint-Out, Portland Oregon
May - The Great Marblehead Paint-Out
Susan Powell Fine Art Still Life Invitational
Read More
Click on the paintings to enlarge